Elba Emicente
First-year MFA Lighting Design Student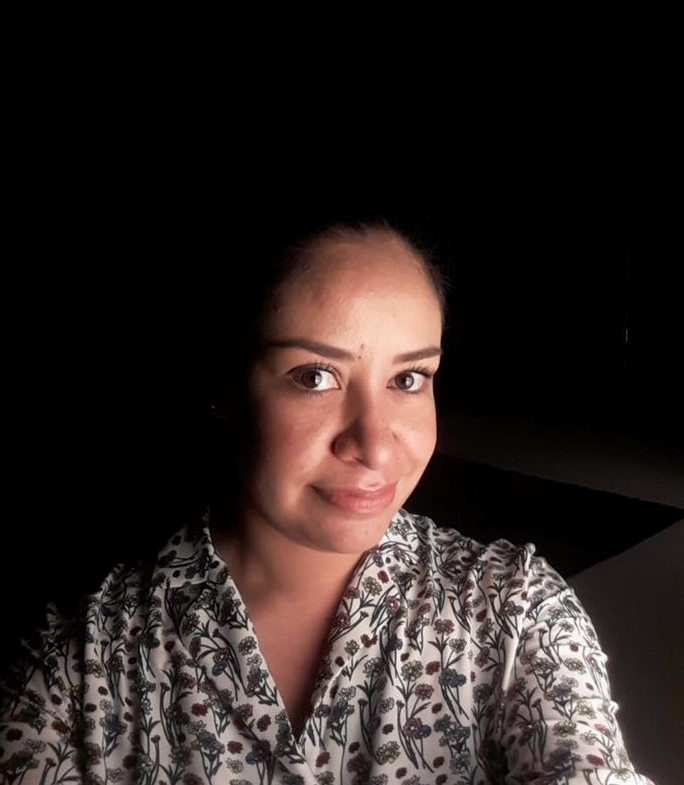 9500 Gilman Dr
Mail Code: 0344
La Jolla , California 92093
Biography
Biography
Elba Emicente is a first-year MFA Lighting Design student.  She was born in Mexico and holds a BA (Dance) from Universidad de las Américas Puebla (UDLAP). In 2010,  she founded her own lighting company "iluminicente" in the City of Puebla, Mexico. Since then, she has participated in several national and international festivals such as Performatica (Mexico), Festival Internacional de Teatro México in Montreal (Canada), Festival Internacional Cervantino (Mexico), The Bates Dance Festival (USA), among other participations. Throughout her career, she had the opportunity to impart some lectures in Universidad Nacional Autónoma de México (UNAM) and Universidad Autónoma de Madrid (Spain). In recent years, she worked as a Head of ​L​ogistics and ​L​ighting ​D​esigner in Cultural Activities at UDLAP, in the same way as a Technical Director of the dance company "Ballet Incluyente''.
UDLAP ​credits: Victor/Victoria (LD), Regina (LD), All shook up (LD), Ballet Gala (LD),The Nutcracker (LD), L'enfant et les sortilèges (LD), Dido and Aeneas (LD), Popurrini, algo de un tal Rossini (LD), Pequeña ​S​erenata ​N​octurna (LD), Zentzontle Sinfónico, las notas del zapateado (LD), Nupcias Mexicanas (LD), De la madera al son (LD), Annual Christmas Concert in Puebla Cathedral​/ ​AGYSJ (LD), Orchestral​C​onducting ​C​ourse (LD) and Cultural Summer (LD). Ballet Incluyente credits: Ciudad de hilos (LD), La danza de la resistencia (LD), Soy de otro planeta (LD), El jardín del cocodrilo (LD), Lazos de cebolla (LD).  
Education
Education
 BA (Dance), Universidad de las Américas Puebla (UDLAP).