The Green Cockatoo (2017) Photo: Jim Carmody. 
Graduate Admissions
We thank you for your interest in the MFA and PhD programs at UC San Diego Theatre + Dance! Applications f
or the Fall 2023 admission cycle will open September 6, 2023 and close January 3, 2024.
Consistently ranked among the top graduate Theatre training programs in the country, UC San Diego's Department of Theatre and Dance offers Master of Fine Arts degrees in Acting, Directing, Design (Costume, Lighting, Scenic, Sound), Stage Management, and Playwriting, and a Doctor of Philosophy degree in Theatre and Drama offered in conjunction with UC Irvine. The Theatre and Dance department also shares a close relationship with the Tony Award-winning La Jolla Playhouse, in residence on the UC San Diego campus, where MFA candidates are provided professional residencies.
A Brief History of the Program
UC San Diego's MFA program was created in 1974. Several years later, the Department of Theatre and Dance began offering its PhD in Theatre and Drama, a joint program with UC Irvine. In 1985, a unique professional relationship with La Jolla Playhouse was established, and that relationship grows stronger each year. La Jolla Playhouse (Tony Award winner for Outstanding Regional Theatre) is in residence at UC San Diego in our shared facilities, the Jacobs Theatre District, and they produce some of the most vital and nervy theatre in this country.
Thank you for your interest in our graduate programs in Theatre.
All applications and supporting documentation for admission in the Fall of 2024 must be received by January 3, 2024:
MFA Design - January 3, 2024
MFA Playwriting - January 3, 2024
MFA Directing -January 3, 2024
PhD -January 3, 2024
If you have questions about the application process or the materials you should submit, please contact
the Graduate Coordinator by e-mail at tdgradcoord@ucsd.edu or by phone at (858) 534-1046.
Entrance Requirements
Applicants must have or must be about to receive a Bachelor's Degree (not necessarily in theatre) prior to applying for graduate admission. A 3.0 or better grade point average in the last two years of undergraduate or post-baccalaureate work is required. The Graduate Record Exam (GRE) is not required for any of our programs for the Fall 2022 cohort. Please note that due to the nature of our program, students may enter only in the fall quarter and we do not accept transfer credits from other programs.
English Language Proficiency 
Demonstrated proficiency in the English language is required for all international applicants whose native language is not English. Non-native English language speakers may be exempt from this requirement if they have studied full-time for one uninterrupted academic year at a university-level institution in which English is the language of instruction and in a country in which English is a dominant language.
UC San Diego accepts the following English proficiency exams listed below. UCSD's institution code is 4836.
Test of English as a Foreign Language (TOEFL)

The university-wide minimum TOEFL score required for consideration for graduate admission is 64 for the Paper-delivered Test, and 85 for the internet based test (iBT).

International English Language Testing System (IELTS)

The university-wide minimum IELTS Academic Training exam score required for consideration for graduate admission is Band Score 7.

The Pearson Test of English Academic (PTE Academic)

The minimum PTE Academic score required for graduate admission is Overall Score: 65
Financial Aid
Financial assistance is detailed in the Application for Graduate Admissions. Be sure to check the Financial Assistance Requested box indicating that you intend to apply for need-based financial aid and file the Free Application for Federal Student Aid (FAFSA) by March. (Foreign students are not eligible for need-based financial assistance.)
The UCSD school code for your FAFSA is 001317.
Scholarships/Fellowships
A limited number of scholarships and fellowships are available to entering graduate students through the Graduate Division and are described in the Application for Graduate Admission booklet. The Department of Theatre + Dance will nominate students for departmental scholarships as warranted.
Selection Process
All of our graduate program areas have their own selection process. At the conclusion of the audition tour, there will be a final selection process in San Diego for applicants to the MFA Acting program. We will then immediately notify those actors we wish to admit. The same process will be implemented following interviews with directing applicants. For all other areas, students selected for admission will be immediately notified after a complete review of the file and all submitted documents and after a personal or telephone interview. We will also notify you of financial awards for which we plan to nominate you.
Entrance into the program is highly selective. Students who are not selected for admission will be notified in April 2024.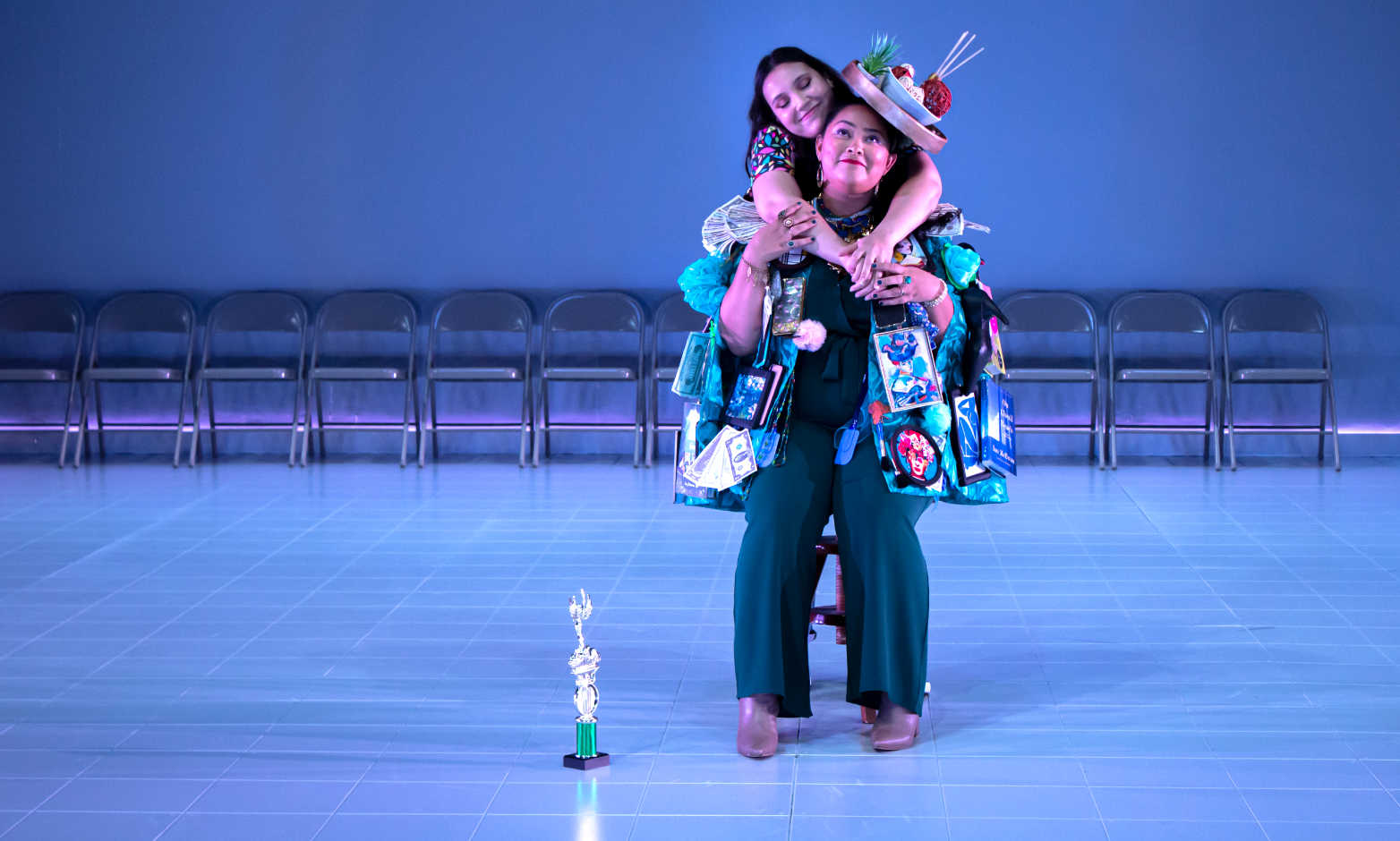 Prospective Students Mailing List
Want to learn more about an MFA or PhD in Theatre?
If you have questions or would like more information about our Graduate programs, call the Graduate Coordinator at 858-534-1046 or email at 

tdgradcoord

@ucsd.edu.